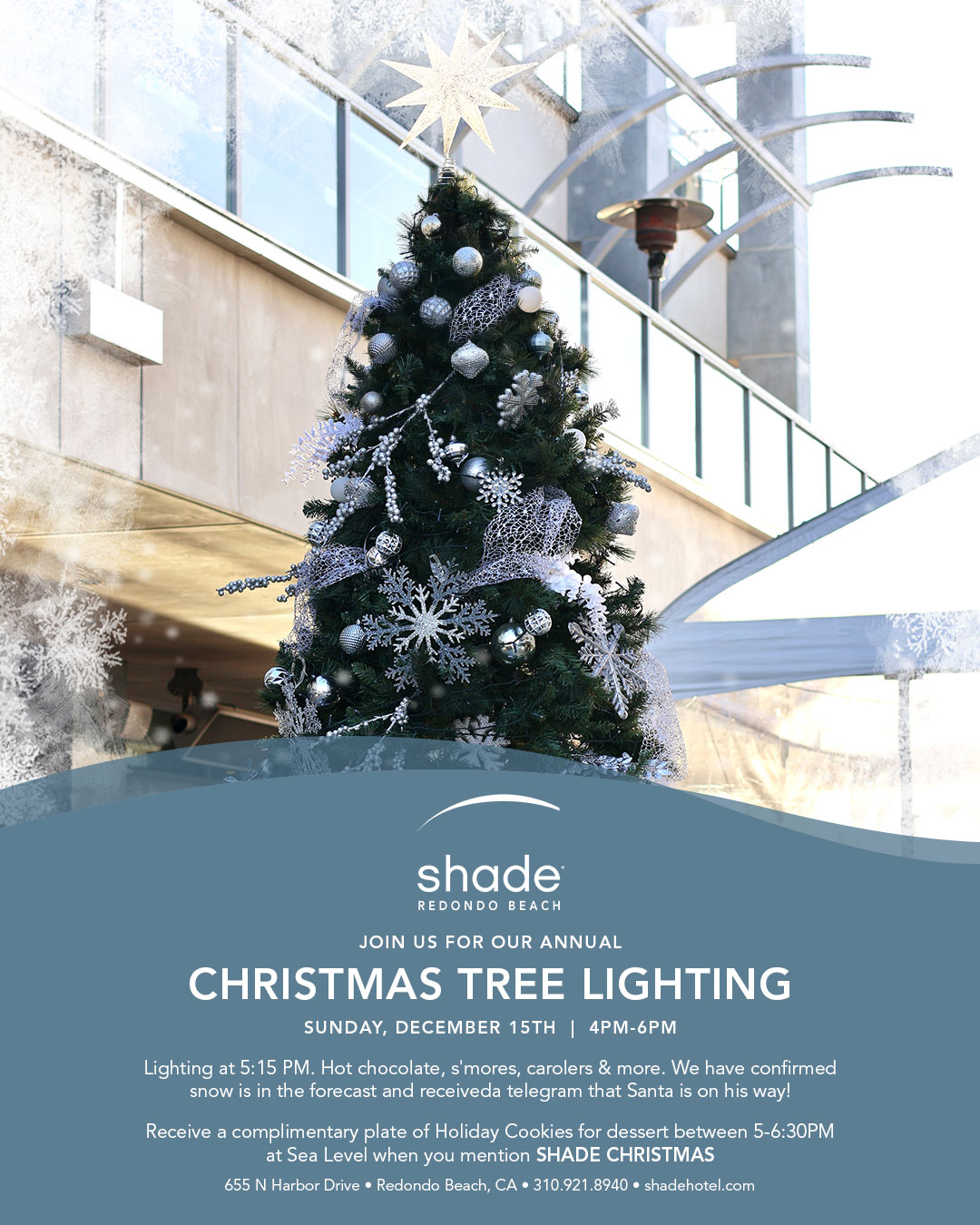 It's your favorite winter event, Shade Hotel Redondo Beach's Annual Christmas Tree Lighting! Join the merriment on Friday, December 2nd from 4:30-5:30 p.m.

Bring the whole family and gather with the community to witness Shade's tree light up Redondo Beach! We will be serving our signature hot chocolate & s'mores while your spirits are lifted by carolers. Our weather reports are saying it's going to snow and we've received a telegram from Santa that he is on his way!

After the tree lighting, make sure to reserve your table @sealevelrb for dinner in celebration of the joyful season! The tree will be lit at 4:45 p.m.