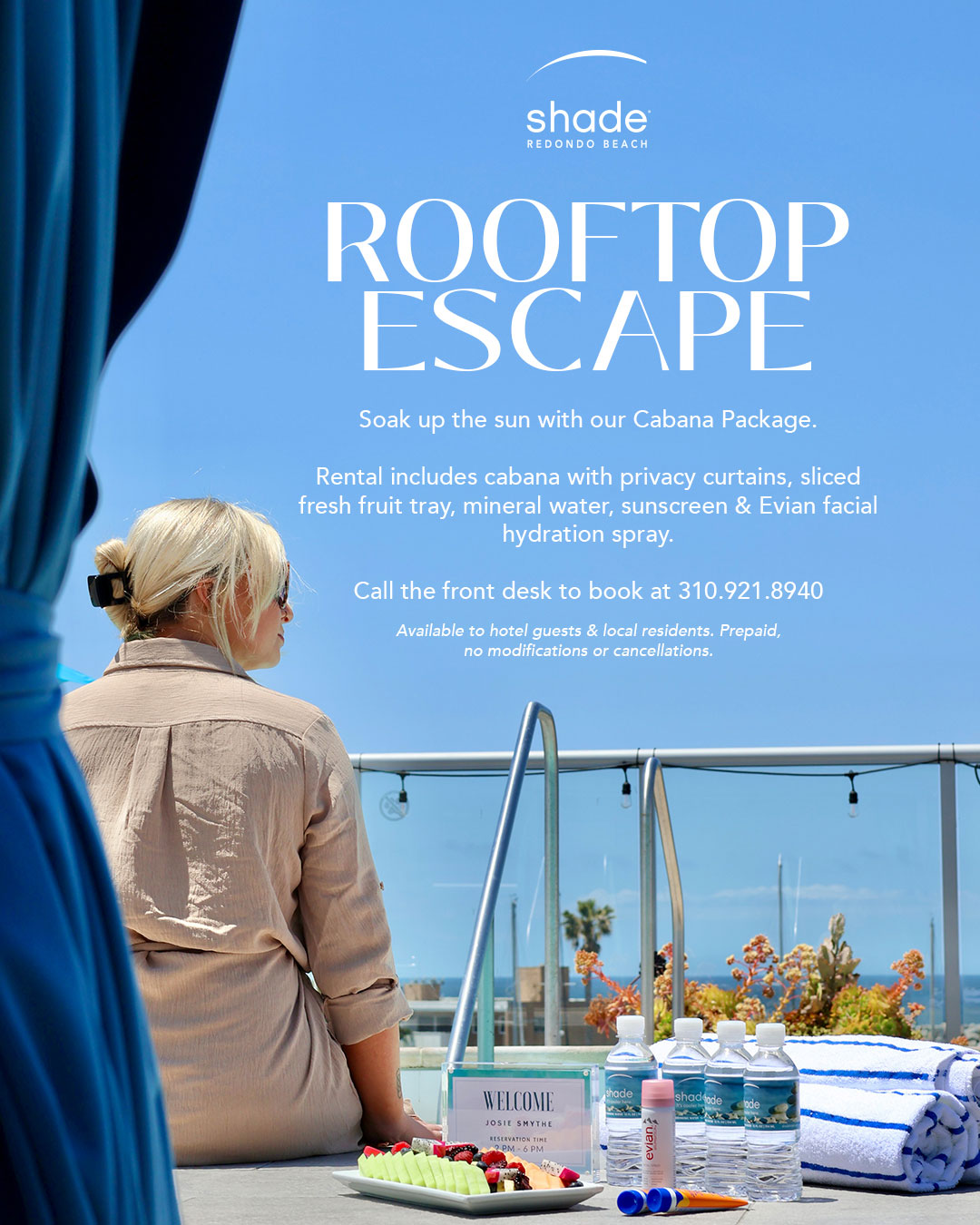 Celebrate the Summer season with our new Cabana Rentals!

We are now offering rentals of our cabanas with privacy curtains, a fresh sliced fruit tray, mineral water, sunscreen, Evian Facial Hydration Spray, and sweeping views of the Pacific Coastline Available to all hotel guests and the community.

Prepaid, non-modifiable, and non-cancellable. Call the front desk at 310.921.8940 to reserve your private cabana!

Please reach out if you have any questions.