A Breath Of Fresh Air
Meetings and events on the Sky Level are truly an experience above all others! This 2,500 sq.ft. open-air function space features uninterrupted views of the magnificent skyline from Palos Verdes to Malibu. Novel details such as a dedicated culinary kitchen, private bar with 24 craft beers on tap, and modern lounge furniture vignettes, combined with the stellar Shade service, guarantee your guests will enjoy the highest level of event excellence.
How big?
73' x 38'
2535 square feet
How many?
The Sky Level can hold a maximum of 192 for a sit-down dinner or luncheon. 50 for a conference/boardroom. 250 for a cocktail reception.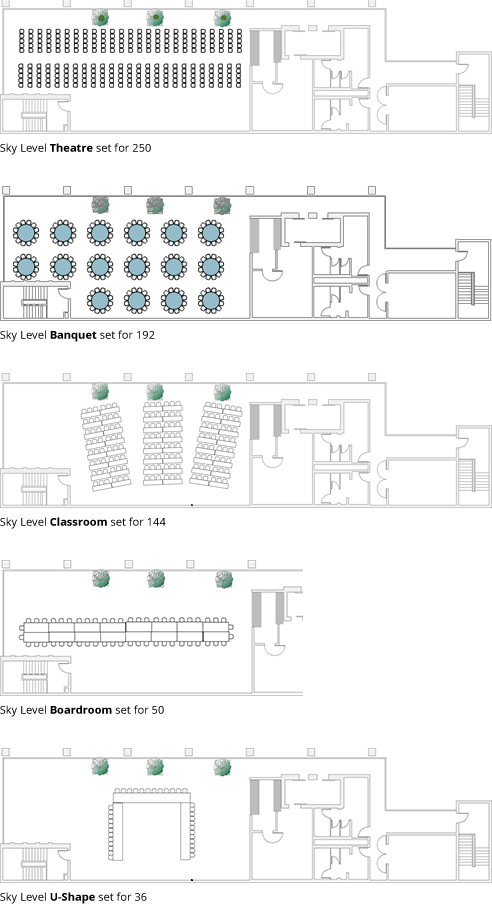 Call our events team at (310) 921-8953